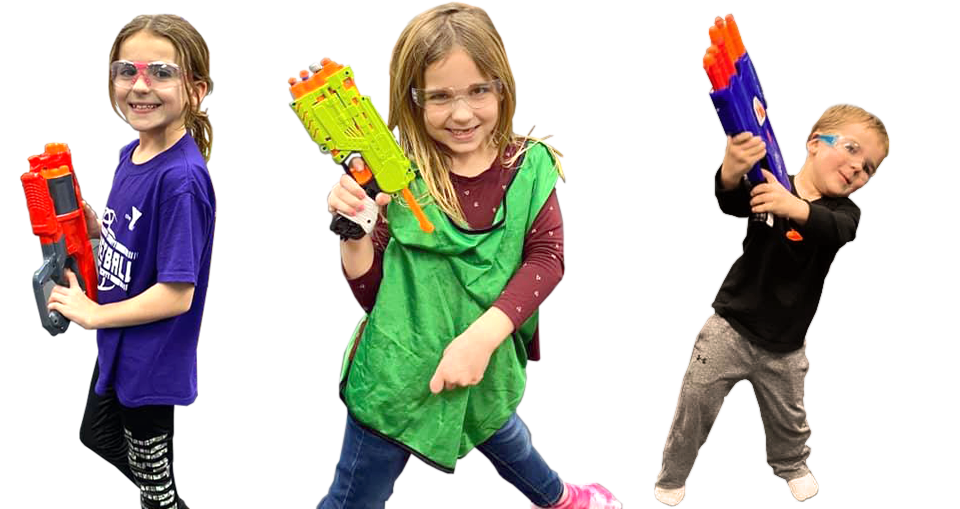 The only place where it's cool to shoot your buddy in the back!
Schedule a battle today and unleash your inner war-fighter in Peoria's only state-of-the-art NERF battle arena!
For ages 6+ (yes, adults love to play, too)
Party size up to 10 warriors.
Price is $150 for 2 hours and includes standard guns & darts (upgrades available)
A $75 non-refundable deposit is required to book the event and $75 due appon arrival.
Clean socks required – bring your own or purchase here for $2
Be sure to complete the smart waiver for Blue Falcon Battleground located in the bottom left side of your screen prior to arriving.
Book your appontment now!
Simply click on the day and time slot that you'd like to book.