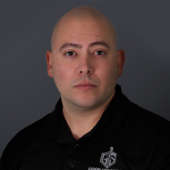 Brian Wood started Good Shepherd Defense and Training, LLC out
of the necessity for proper firearms training in the Central Illinois area.
Brian served in the Army for 12 years with the 1st and 25th Infantry
Divisions and was a Tactical Combat Advisor. There, his passion for
instruction was born and he continued serving until he was injured and
medically discharged. Brian was awarded the Bronze Star Medal twice
during his multiple deployments. After the military Brian sought civilian
credentials with the USCCA, NRA, Tazewell County, Illinois State Police,
and the Illinois Law Enforcement Training and Standards Board. He pours
his passion into each and every class.