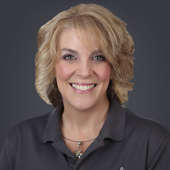 From Tracie's own personal experience she has learned the importance
of being aware of her surroundings. The learning process about personal
protection, and instruction in the use of firearms has been the incentive
she needed to restore confidence and strength back into her own life.
Her journey and determination to learn about self-defense, awareness,
and firearms training has created a passion and lead her to becoming a
certified firearms instructor and personal protection coach.
Tracie is committed to helping all people realize that their 2nd
Amendment Right gives them the right to defend themselves. She
teaches the importance of self awareness and personal security by
being aware of your surroundings at all times. She provides instruction
for those that don't want to be the next "easy" victim. The highest
percentage of crimes are prevented from just being aware of our surroundings.
Tracie realizes that not all people are comfortable around firearms, thus
her instruction in SELF-AWARENESS is a key step in keeping you and your
loved ones safe. She also teaches the use of firearms and as a last resort,
when there are no other options.
Tracie's goal is to help educate, empower and equip women and (men) that
wish to become confident and competent in their ability to protect
themselves and their loved ones by providing instruction in a safe and
encouraging environment. Those that no longer wish to suffer from the
fear of guns can be encouraged and instructed from someone that trembled
and cried just from the sight of a firearm.
Her exceptional communication skills in the classroom as well as on the
training range provides meaningful feedback to novice and advanced shooters alike.
If you are interested in Ladies Only classes check out Tracie's Ladies
Only Concealed Carry Handgun course.
Tracie is available for one-on-one instruction (men or women), people with
disabilities, and husband and wife team training.
Certifications:
Instructor – Good Shepherd Defense and Training
United States Concealed Carry Association Firearms Instructor- Certified
The Well Armed Woman Instructor – Certified
NRA Range Safety Officer- Certified
NRA Basic Pistol Instructor- Certified
NRA Refuse To Be A Victim – Certified
Two time graduate Defensive Handgun Course at Front Sight Training Las Vegas
Defensive Shooting Fundamentals Certificate
Place of Worship, Place of Business safety, provided through Good Shepherd Defense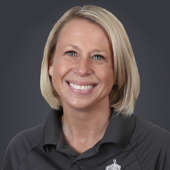 Holli began her journey in firearms education several years ago. While
attending a concealed carry course she developed a passion and wanted
to learn more about self protection. Holli continued attending classes,
learning and honing her skills to further her education in
self-defense/protection/awareness.
Attending these classes she quickly realized the lack of and need for
female instructors and classes available to women only. Holli realized
these classes were few and far between and something needed to be done.
That is when she decided to team up with like minded women and provide
classes that would fill this void and provide education for women, taught
by women. With the encouragement from her husband, family and friends
she continued her education and earned her Concealed Carry Instructor
Certification, Holli continues her education today.
Holli has teamed up with the Tac Shack and Good Shepherd Defense and
works with like minded female Instructors helping women learn how to
protect and defend their lives and the lives of their loved ones.
Holli has entered the world of competitive shooting with USPSA and
furthers her education on firearms and personal protection.
Certifications :
NRA Basic Pistol Instructor – Certified
NRA Range Safety Officer – Certified
NRA Refuse to Be a Victim Instructor – Certified
USCCA Concealed Carry Instructor – Certified
Dignitary and Executive Protection Specialist
Intuitive Defensive Shooting certification